Trading Post of
Davidson Wildlife Services LLC
TANNED FUR & OTHER ANIMAL PRODUCTS
will always be on a current in-stock basis which changes all the time.
We have a supply of pelts at the tannery on a very consistent basis but each batch takes several months to get back.
We're working on a shopping cart for this site but don't have that set up quite yet.
We have a Trading Post shop in Gunnison.
Come by and take a look – but you'll need to contact us for an
since we're often out and about on our various Service Calls.
NOTE: Texting is NOT the best way to reach us – we're still happily 20th century old fashioned about communication by phone or email.
Please either call or email us regarding your interest in any of the items below and our current stock of them.
All items are plus applicable Sales Tax & Shipping costs.

Tanned Fur Pelts
- Please inquire what tanned pelts are currently available & their price
We offer an assortment of Tanned Fur pelts of animals which have all been captured in the Gunnison Valley:
Prices vary depending on the size and quality of each tanned pelt.
You can purchase any of these tanned pelts in stock or ask us to have the pelts of the animals we capture on your property tanned and turned into the item or garment of your choice. We're open to your ideas!
Please know that it takes several months to get specific pelts back from the tannery.
Beaver
small, medium, large, jumbo
oval shape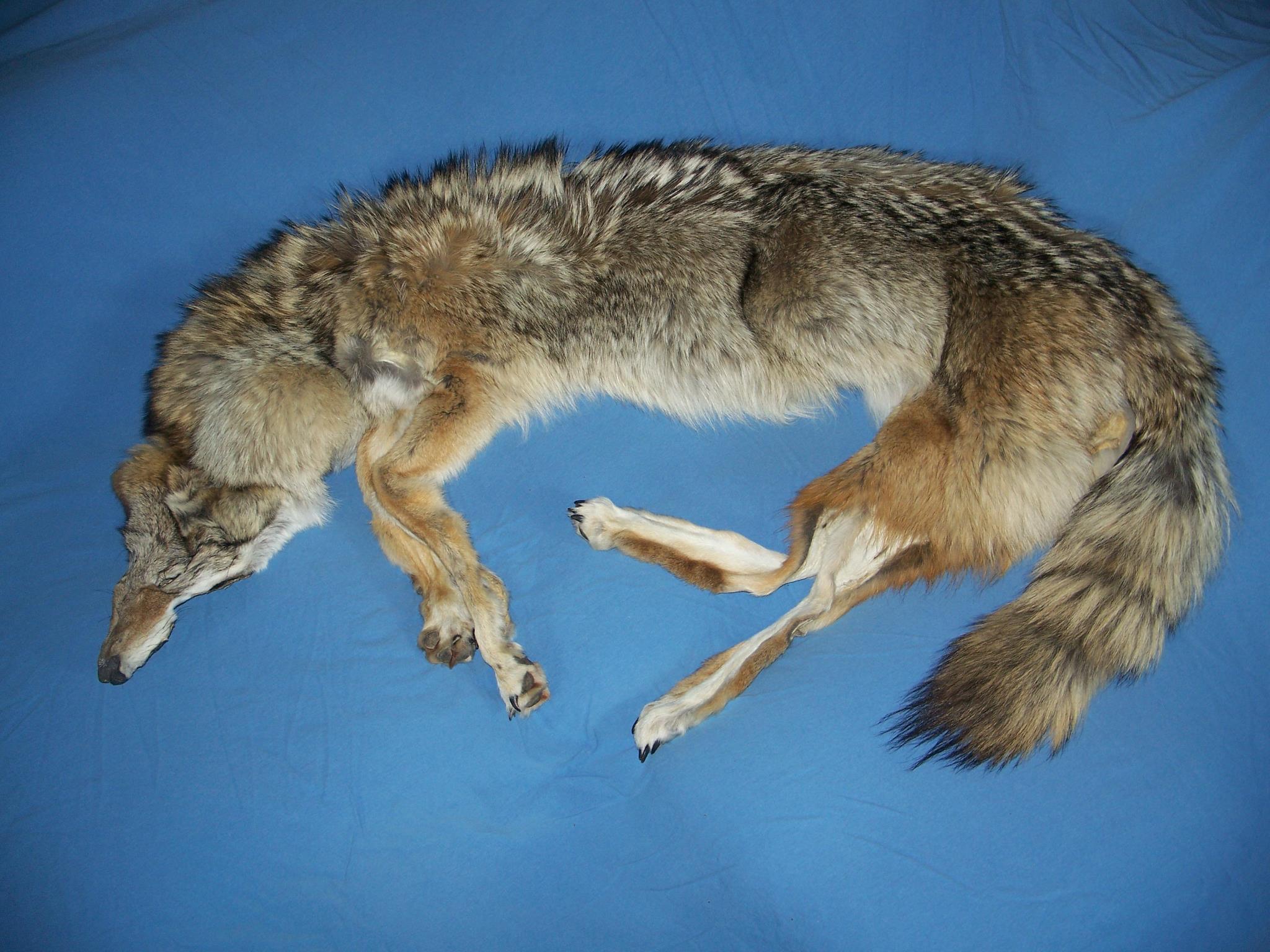 Coyote
some with feet and/or tail and some without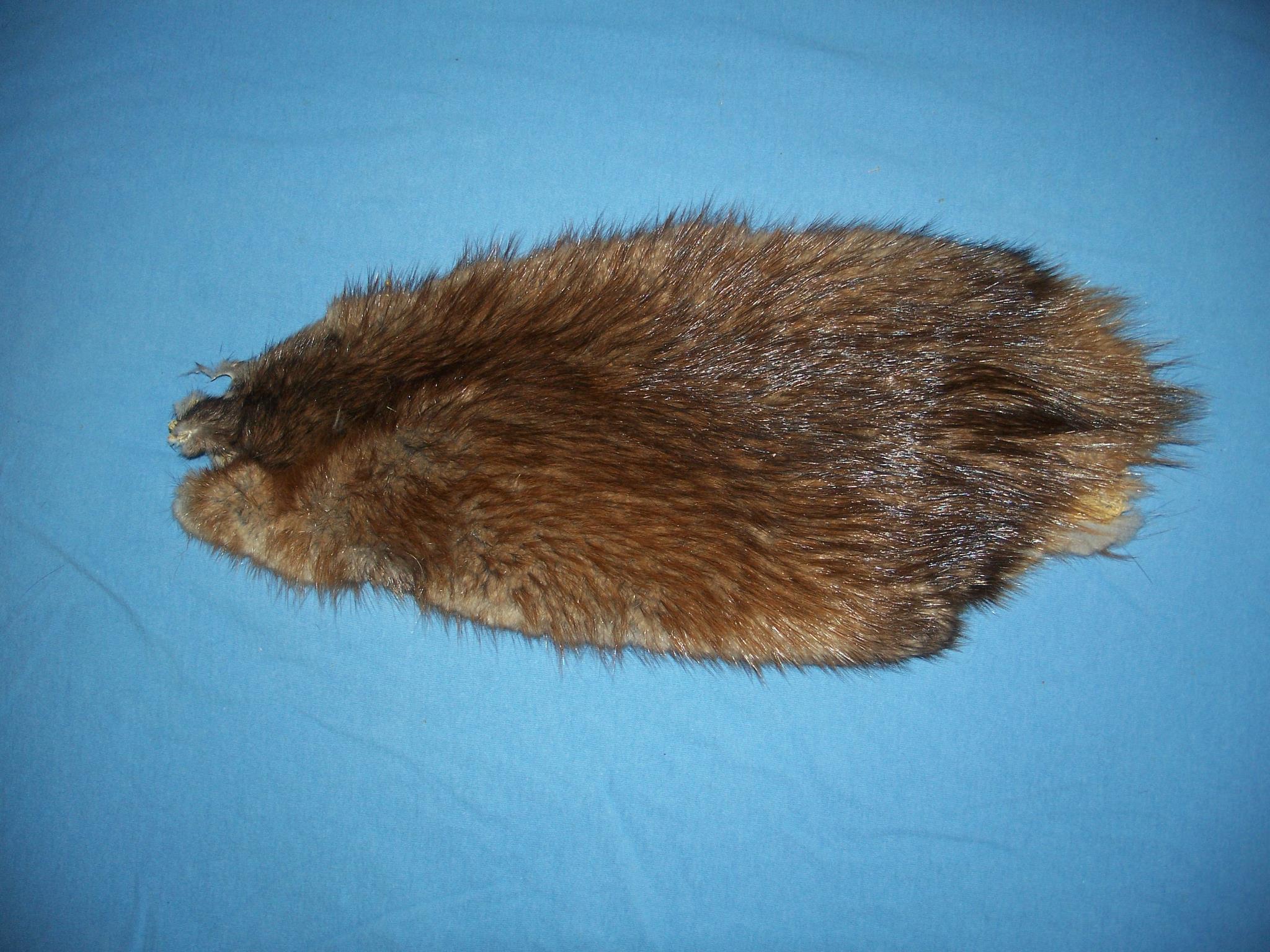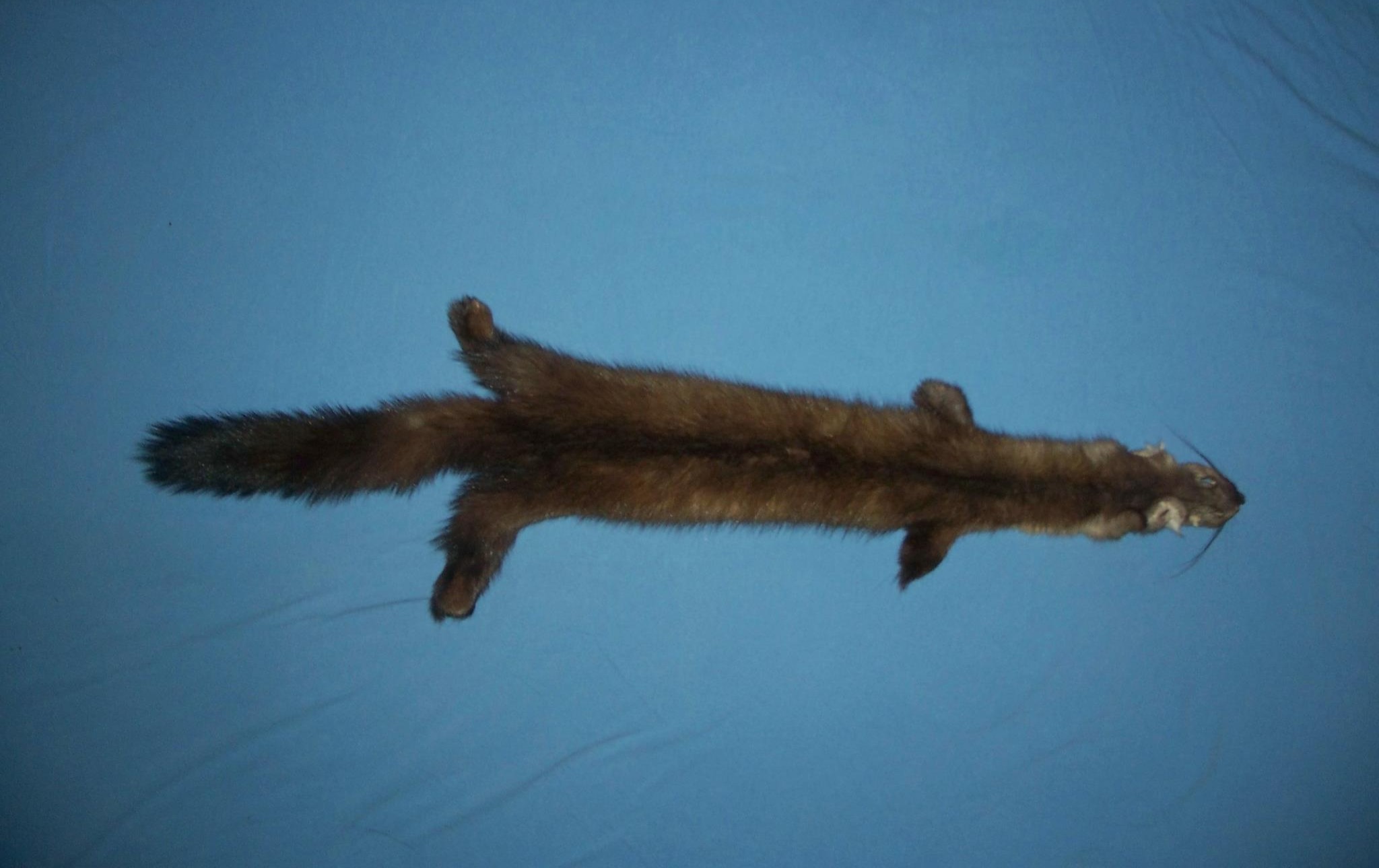 Red Fox
some with feet and/or tail and some without

We have the resources to have tanned pelts made into hats, blankets, throws, garments or any other item you have a hankerin' for.
Design Suggestion: More than one type of pelt can be combined to create extraordinary and creative accents.
Beaver Hat
Can be made from one or more animals captured on your property or ordered based on our current tanned pelt supply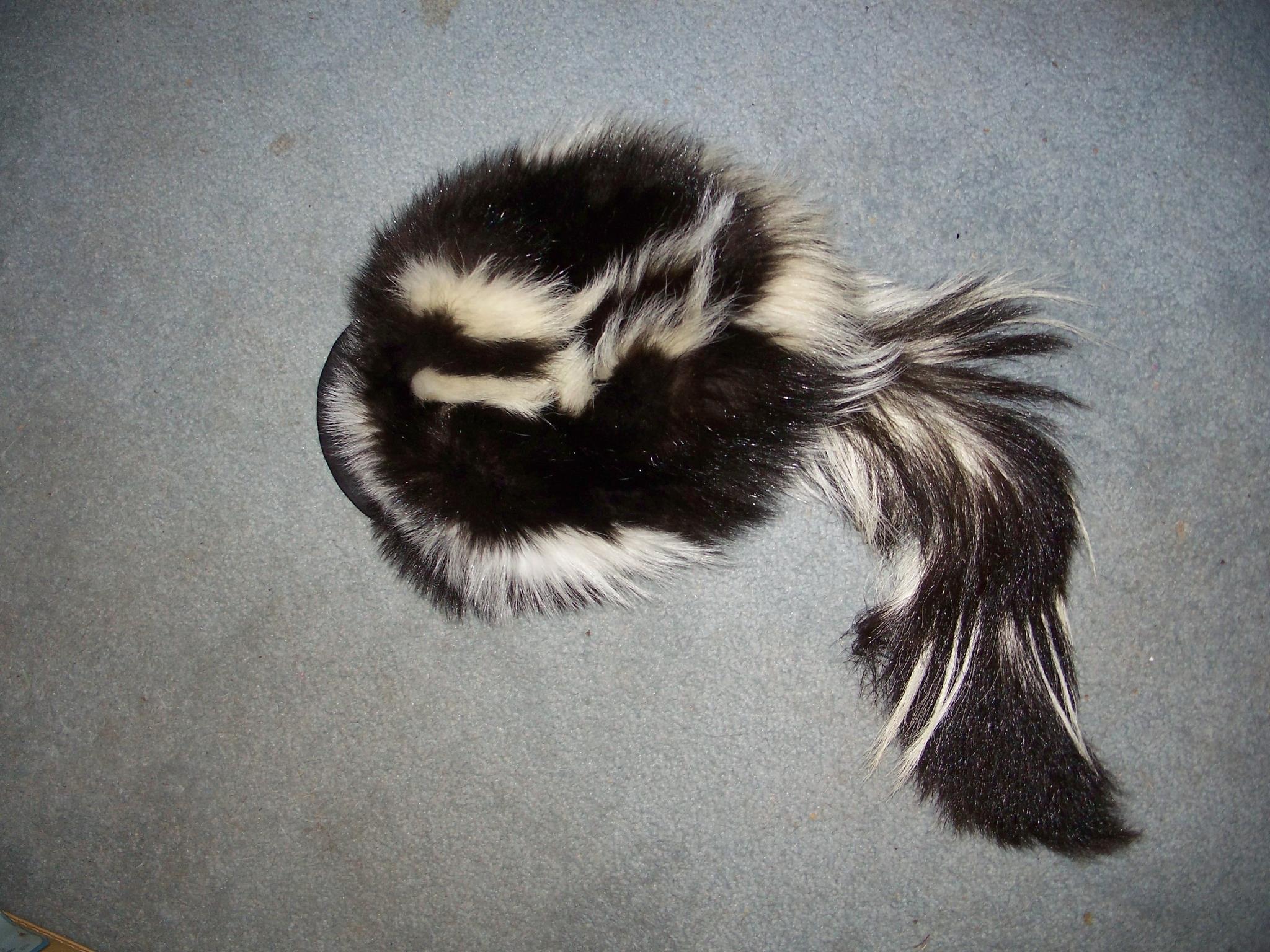 Skunk Hat
Can be made from one or more animals captured on your property or ordered based on our current tanned pelt supply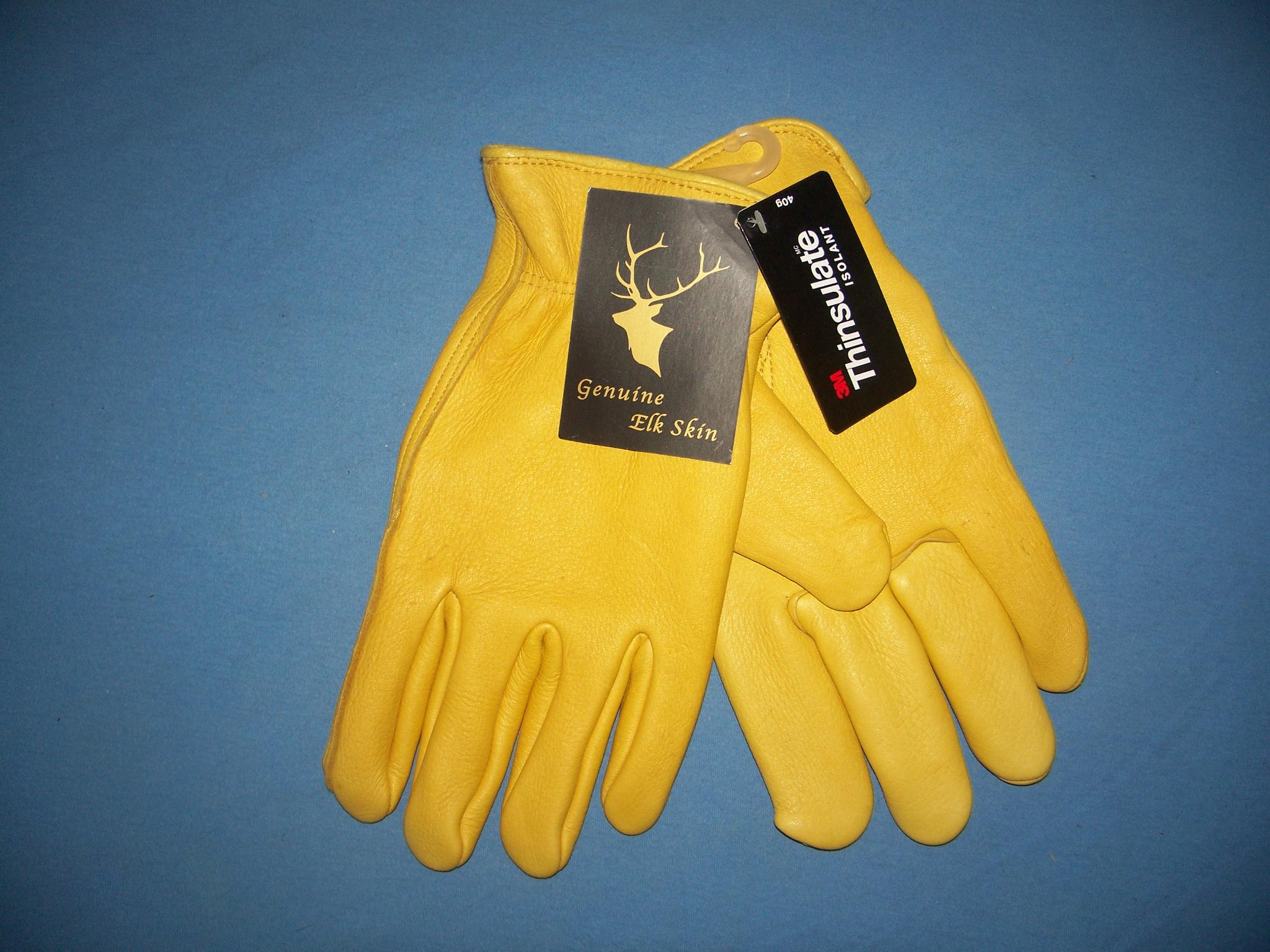 Elk Hide Work Gloves
These hold up to everything better than anything we've tried
Especially helpful with handling barbed wire which shreds all other gloves
Unlined - $25 per pair
Lined - $30 per pair

Canvas Bags [image coming soon]
Excellent for packing all sorts of possibles
Sturdy heavy off-white canvas
Open on one end, no draw string but easy to bunch up & tie with twine, leather, etc.
6 1/4" x 13 1/2"
$10 each
Canvas Quiver Bags
Strong enough to carry a wrought iron horsepack grill or delicate arrows, map rolls, whatever you can think of
24" long x 5" radius inside with rounded base
Approximately 27" canvas shoulder strap
$15 each
Tanned Beaver Tail
One side patterned, other side flat with no pattern
Each one different - approximately 1 1" long x 5" wide
$25 each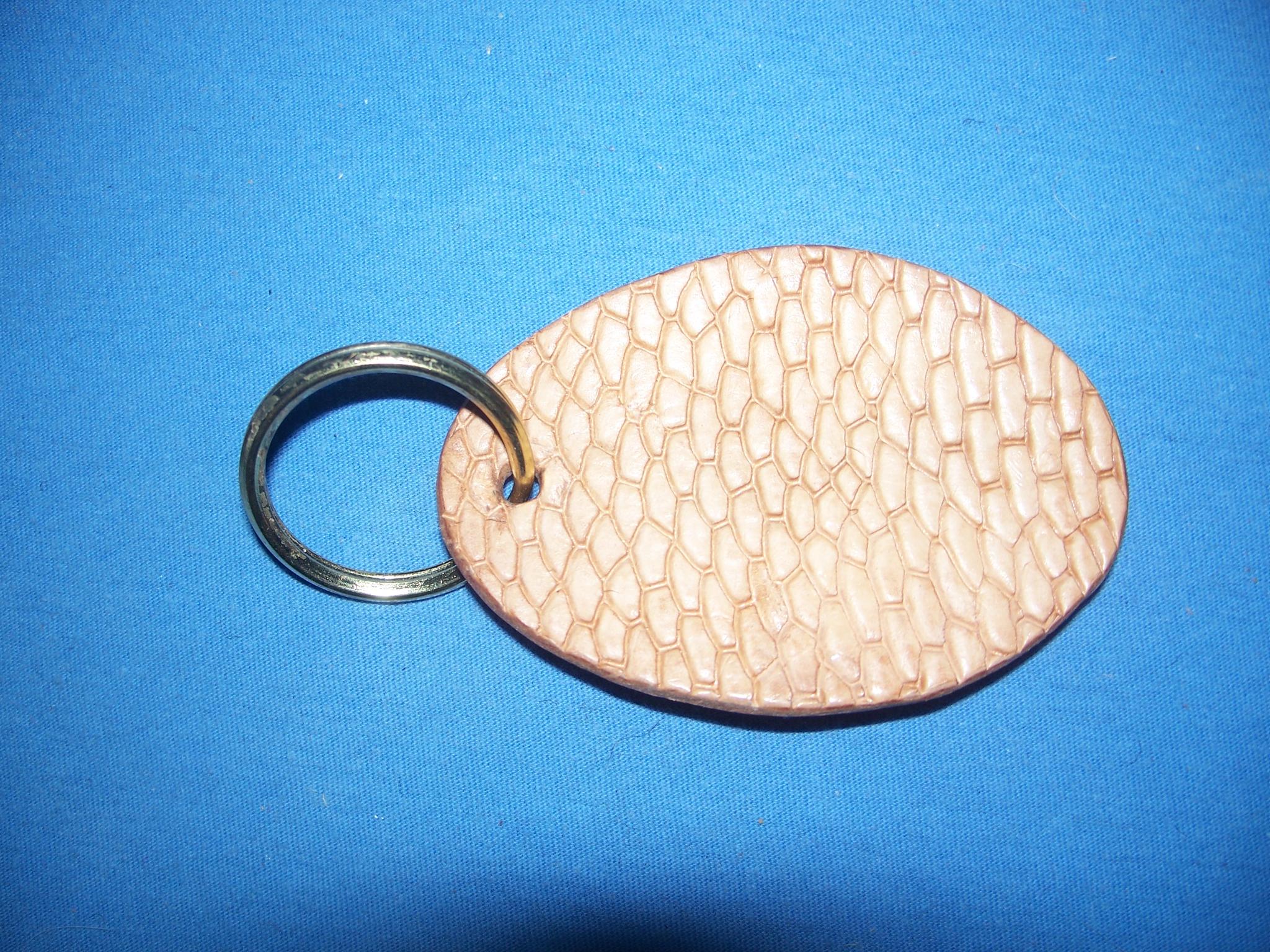 Tanned Beaver Tail Key Fob
One side patterned, other side flat
Approximately 3" long x 2" wide
$10 each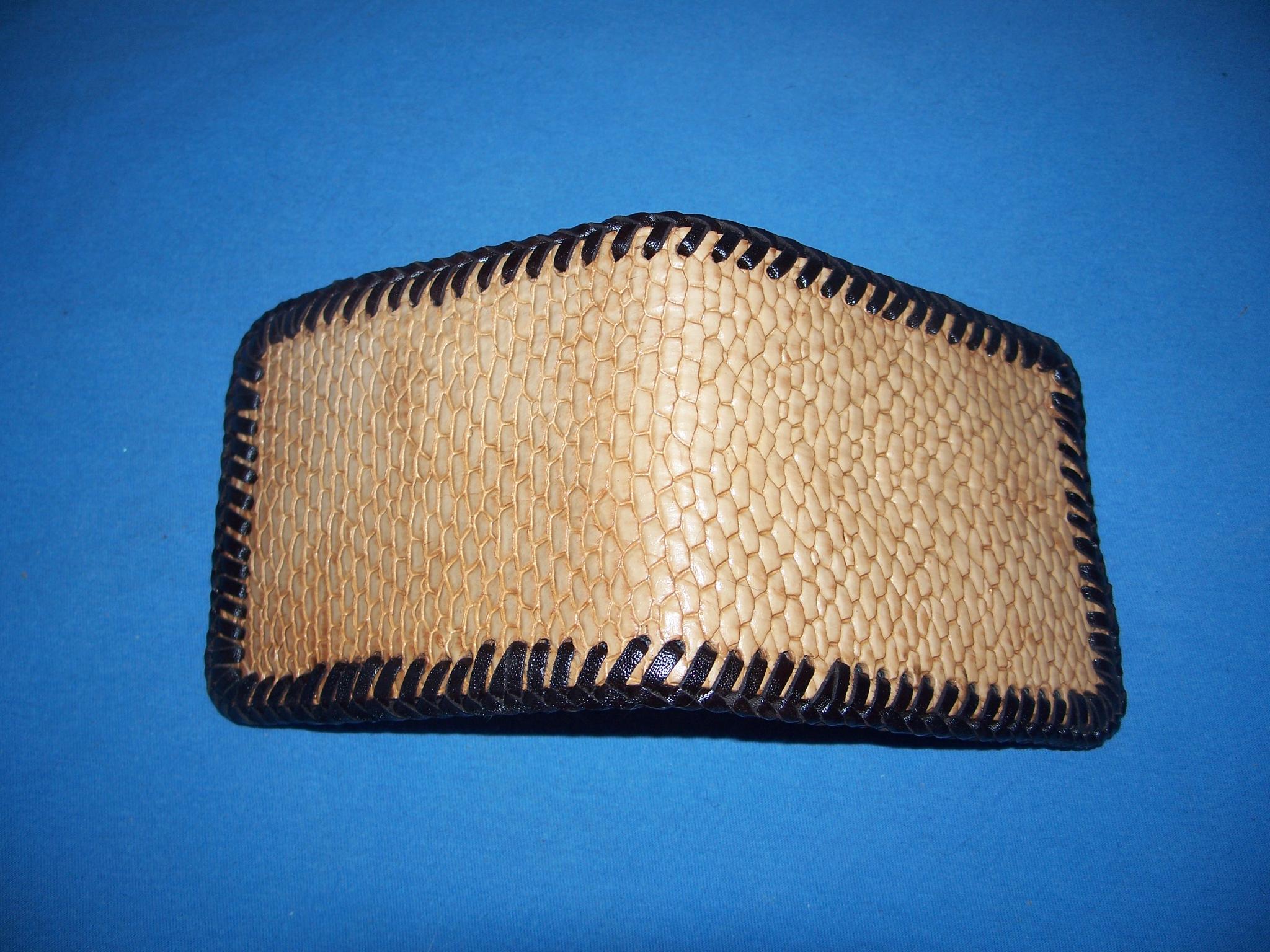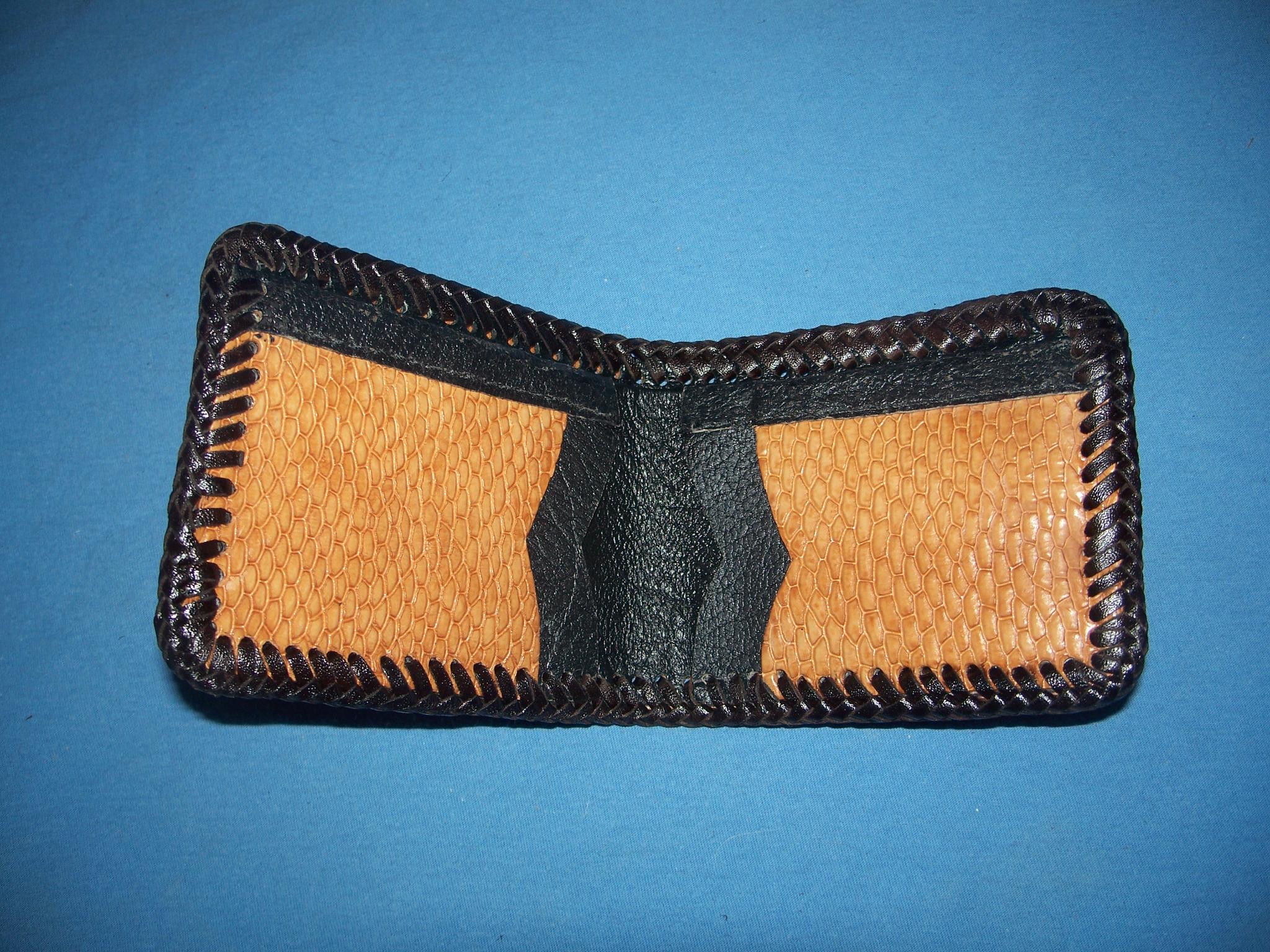 Tanned Beaver Tail Wallet
One long pocket for bills
Two credit card sized pockets on each side
$110 each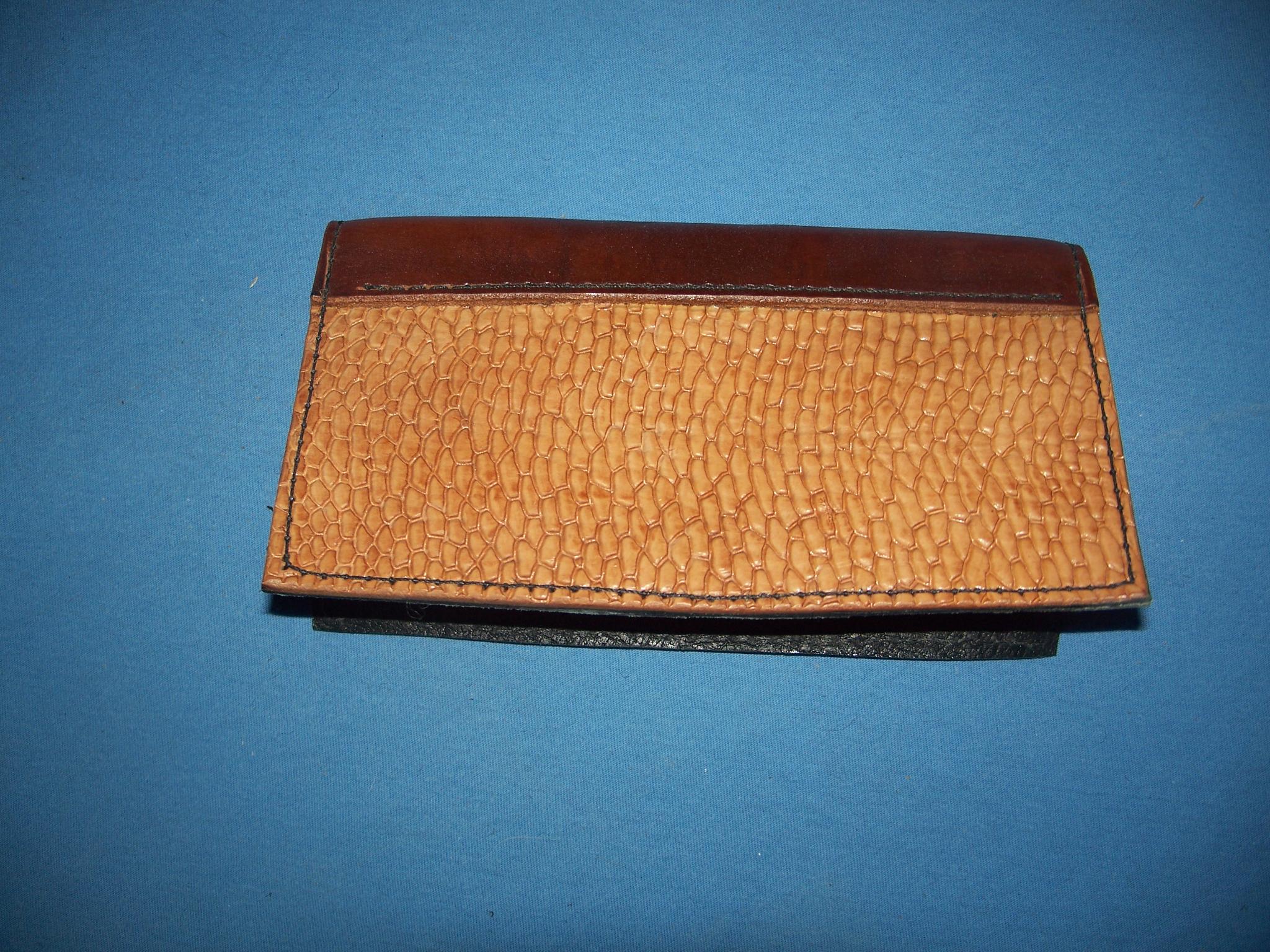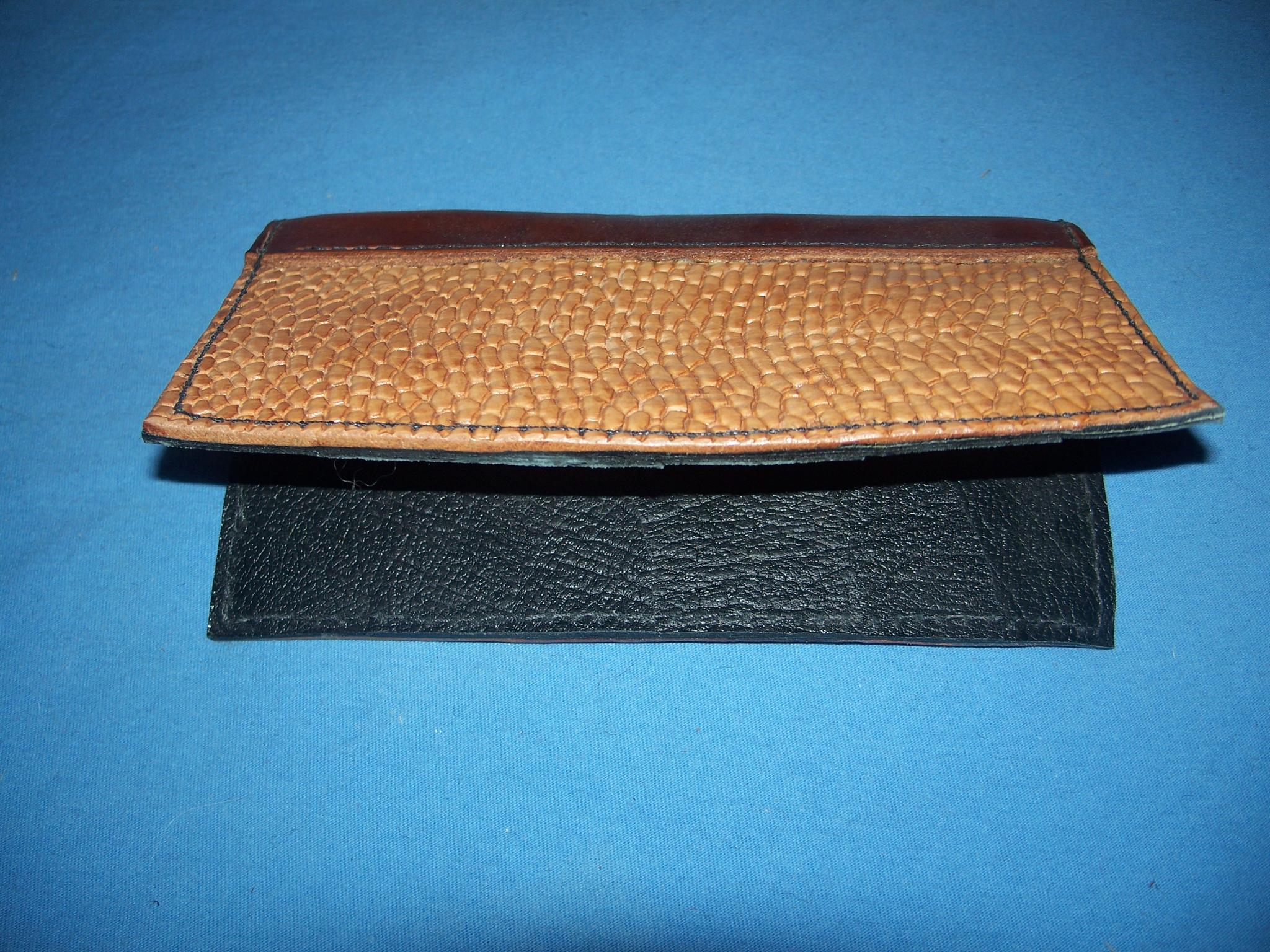 Tanned Beaver Tail Checkbook Cover
Pocket for one checkbook on each interior side
Or can use other side for other things — driver's license, bills, notes
$95 each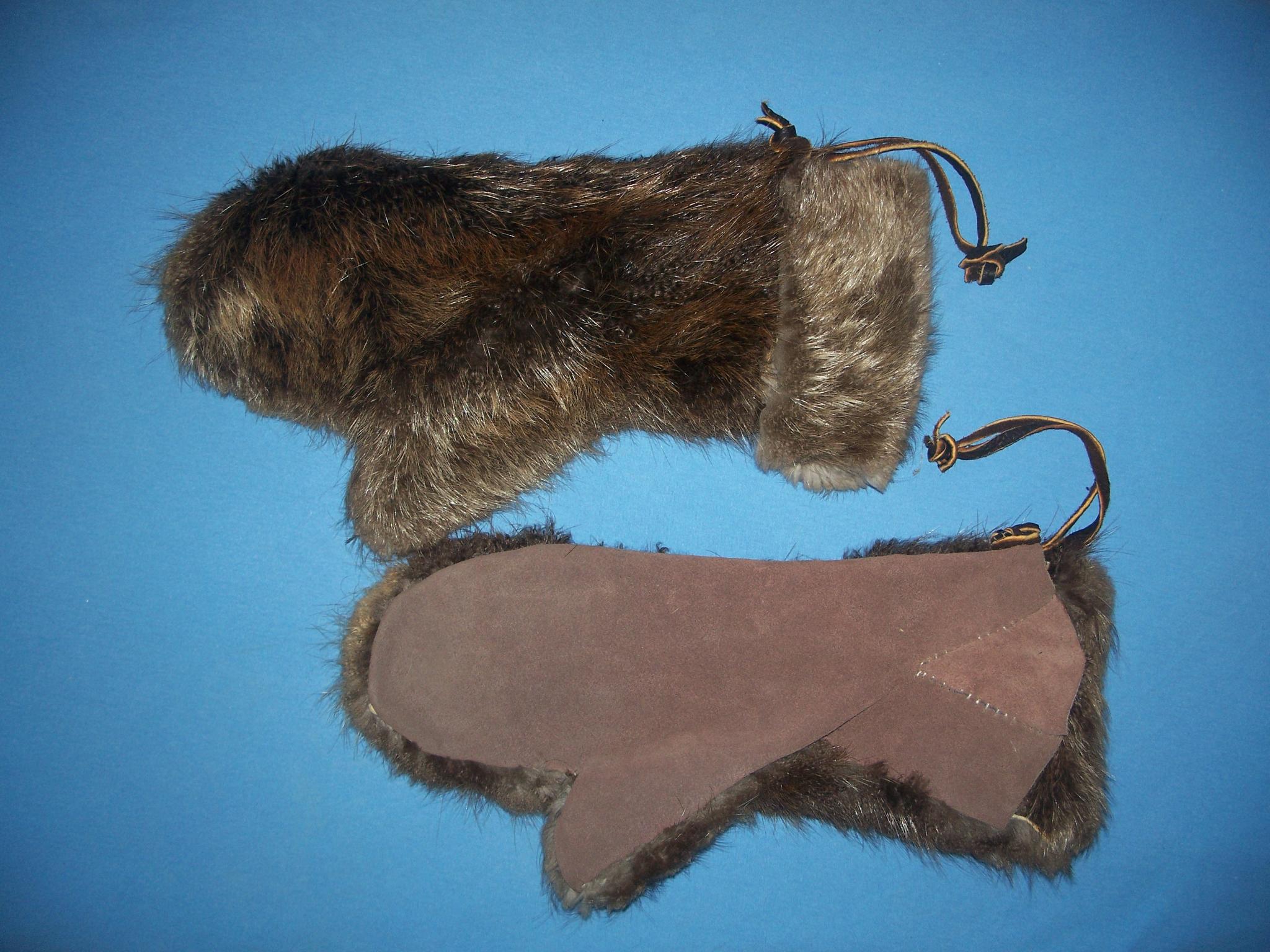 Beaver Fur Mittens
with beaver fur cuff on front
Tanned leather on palm side
Approximately 15" long
Hand stitched
$125 per pair
Beaver Fur Possibles Bag
Interior pockets - one large & one small
Tanned leather strap lined on one side with felt
Approximately 7" x 7"
And stitched
$125 each
Other Animal Products

- inquire for price



♦Antler Buttons - various sizes
♦Beaver Castors
♦Beaver Teeth
♦Coyote Skulls

♦Coyote Teeth

♦Porcupine Quills
♦Skunk Essence
Rodent & Bat Control Products

-

price to be added here soon
We keep a new, unused supply of some of the products we use on our jobs which are available to you for purchase:
♦Battery operated rodent devices
♦Electronic bat & rodent repelling devices
♦Solar bat & rodent repelling devices
♦Multi-catch rodent traps
Other Items

- price to be added here soon
♦Skunk Odor Control Juice



CLEARANCE

We have a limited supply left of all of the items below.
These items will most likely not be re-stocked.

Books
Complete Bobcat Trapping Methods by Larry (Slim) Pedersen = $20.00
Fur Handling 2000 by Hal Sullivan = $10.00

I Want To be A Trapper by Keith Winkler (coloring book) = $3.00
Mink Trapping Methods by Russ Carman = $3.00
Open Water Beaver Trapping by Fred A. Lawrence = $10.00
Tales of the Furtakers by Tom Eberhard (of Gunnison, Colorado) = $5.00

Tan Your Hide by Phyllis Hobson = $12.00
Tanning Skins and Furs by James Churchill (hardback) = $18.00

Traplines West by Don Hoyt, Sr. = $5.00
Wilderness Adventures by Raymond Thompson = $6.00
Winter Fox Trapping Methods In Snow by Russ Carman = $6.50
Mountain Man Rendezvous Clothing Patterns - limited supply of all patterns = $10.00 each
Boy's Drop Sleeve Shirt
Boy's Frontier Leather Pants
Buckskin Pants
Child's Blanket Capote
Early Frontiersman's Leather Pants
Early Frontiersman's Shirt
Free Trapper Hat Frontiersman's Leather Accessories (Strike-A-Lite Pouch, Pipe Bag, Belt Pouch, Possible Bag, Gage d'Mor, Small Pouch)
Girl's Cloth Indian Dress
Girl's Leather Indian Dress
Plains Indian Buckskin Dress
Plains Indian Hi-Top Moccasin
Woman's Chemise
Woman's Cloth Accessories (Pocket, Mob Cap, Bonnet, Kerchief, Shawl)
Davidson Publishing
Publications
The items below are always IN STOCK at Davidson Wildlife Services LLC.
To see all publications offered by Davidson Publishing, click www.Davidson-Publishing.com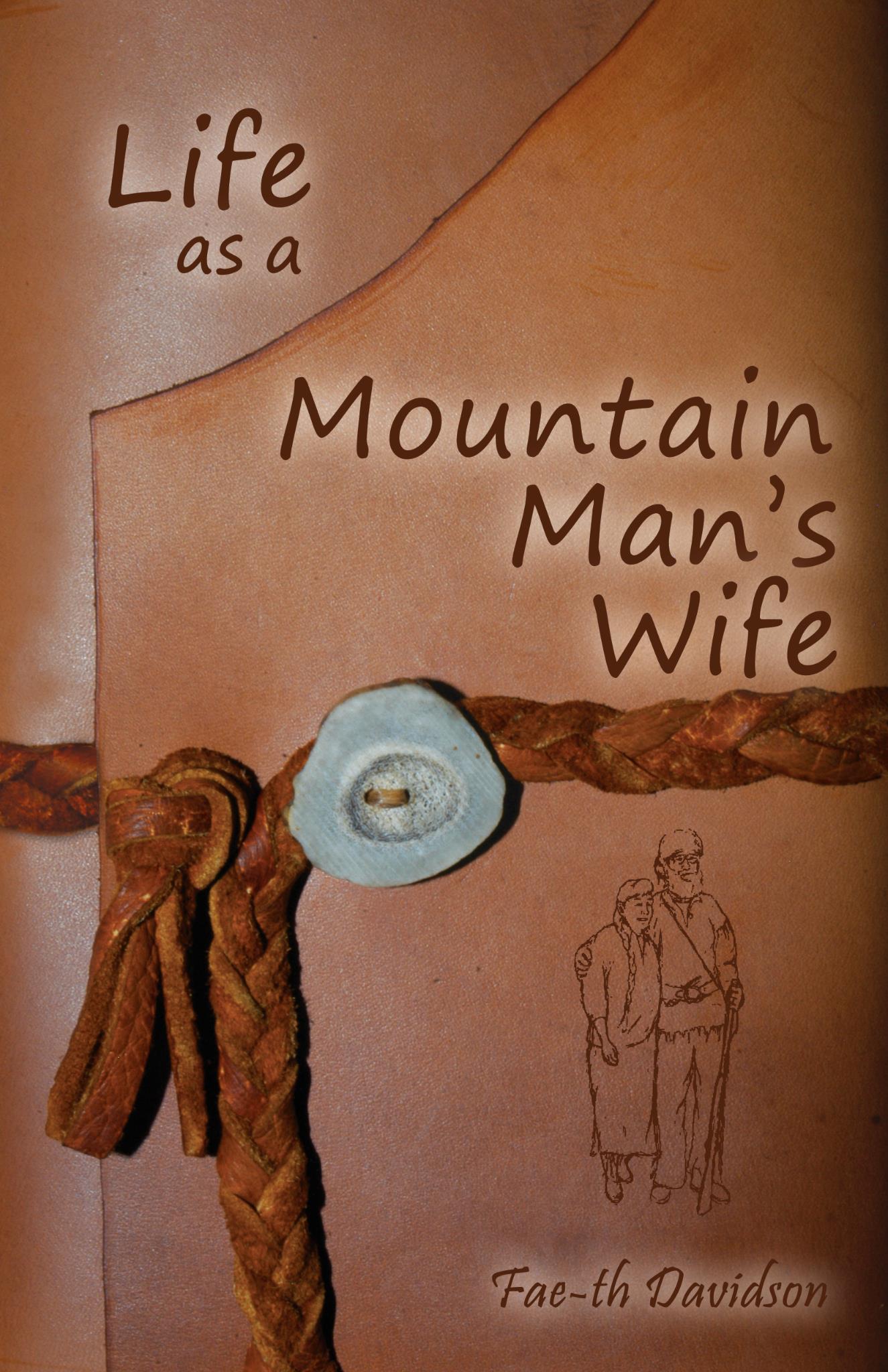 by Fae-th Davidson (Fae's pen name)
Published by Davidson Publishing on June 18, 2015
296 pages of full color throughout
Color photos on almost every page
75 stories plus a few extras
Most stories are 2-4 pages so each is a quick entertaining read
Paperback


$25.00
A journal of tales gathered to share and celebrate together the creative majesty of Almighty God that

shines through His gift of often comical, sometimes confounding, sometimes sentimental but never boring
Life to this Mountain Man and Wife.

Animal antics abound in these true tales of a Georgia gal who married a Mountain Man in Colorado with no prior knowledge of the rural way of life and only a minimal knowledge of the Mountain Man way of Life. The author and her husband of 25 years operate a Wildlife Management business in the Crested Butte and Gunnison area of Colorado right in the middle of the Rocky Mountains. Their stories are filled with her observations while trying to learn – and cope with – the world she married. Her background gave her very little help and her learning curve has been quite entertaining. Through it all they emphatically profess God's hand in the stories and their marriage to which they are committed for Life!...as a Mountain Man and Wife...for better or for worse, for odor or for animal tracks.
They also believe that readers will find shades of their own lives in the stories. Folks have expressed their agreement that the tales are designed to draw each reader into them. One reader calls it a "spiritual comedy" and says that, on top of that, some of the stories brought tears to his eyes.
Journey To The Land section feature:
On page 198 the author says that before departure to Egypt, Jordan and (especially) Israel in 2011 she had wondered, "what was it going to be like traveling in the Middle East with a Mountain Man???" The answers are comical and entertaining, show God's intervention throughout and entice readers to join them in embracing our Covenant Hebraic Heritage, supporting Israel and going there.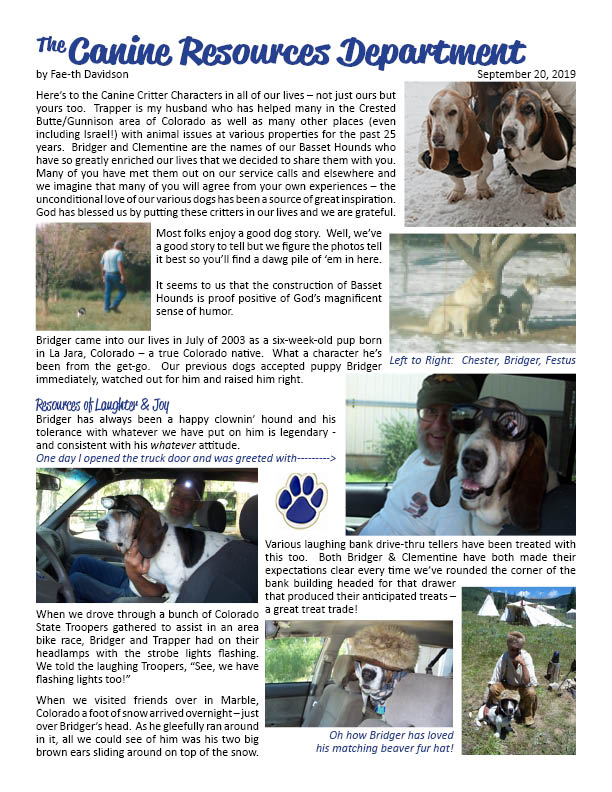 The Canine Resources Department
by Fae-th Davidson (Fae's pen name)
Published by Davidson Publishing on September 20, 2019
8 tabloid pages (8.5" x 11")
52 photos
$4.00
Most folks love a good dog story and we've a good one to tell. This is a tribute to Bridger and Clementine – the comical and tender stories of their antics, their interactions with us and others, our love for them and their love for us. It came about when Fae was trying to write their story in only 1000 words and 2 photos for the Crested Butte News but discovered there were way too many good tails tales and too many precious photos to share. So she wrote this first and then pulled out excerpts for the shorter version for the newspaper.
If you're a dog lover, you'll find lots of "Awwww" and paw moments in this.
About Phoebe Cranor and the books below
Phoebe and her husband of 51 years, John, were special friends of Trapper & Fae Davidson's. Phoebe inspired the writing of Life as a Mountain Man's Wife one day in 1996 during the preparation of Ranch Life together by saying, "Fae, one day you'll write Trapper's Wife stories like I write Ranch Wife stories." So Phoebe provided the initial inspiration while Trapper and the various critters and situations we've encountered have provided an on-going supply of entertaining material.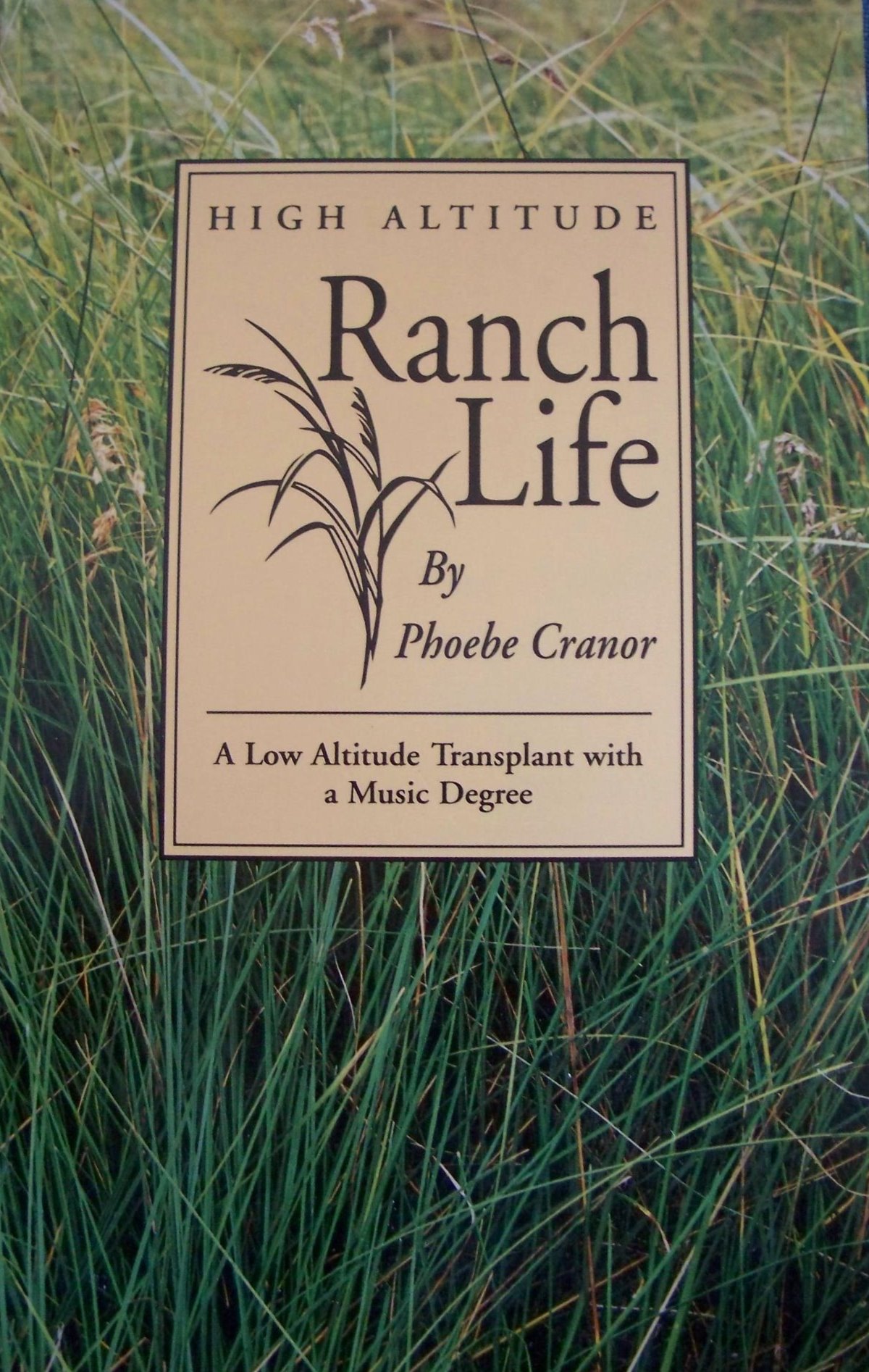 by Phoebe Cranor
Published by Davidson Publishing on October 26, 1996 – John & Phoebe's 50th Wedding Anniversary

179 pages
Paperback


$10.00
These stories are comical accounts of Phoebe's life on a ranch in Gunnison, Colorado after marrying John in 1946 with no prior knowledge of how to do it. They are just as funny today as they were when they first appeared in the Gunnison Country Times starting in 1995 for five years and are in the same order as when published by the newspaper. Putting them into book form came about because so many people asked Phoebe for that whenever they had missed one of the articles in the newspaper.
You'll find a great deal of entertaining Gunnison Valley history in this book.

by Phoebe Cranor
Published by Davidson Publishing on April 22, 1998 – Phoebe's 78th birthday
171 pages
Paperback

$10.00
This is the next set of stories as a continuation of the original High Altitude Ranch Life.
These stories are also in the same order as when published by the Gunnison Country Times.
You'll find even more entertaining Gunnison Valley history in this book.